Nursery
The Fair Haven nursery ministry is staffed with compassionate, Christian volunteers who provide loving care for infants through age 2 in the church's nursery during Sunday morning and evening services, as well as during Wednesday evening prayer meeting.
Children age 2 and over are invited to participate in our youth programs, enabling the entire family to strengthen their walk with God at Fair Haven.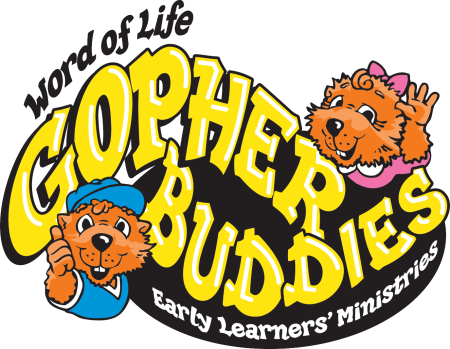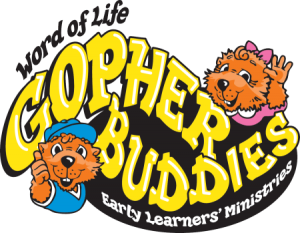 The Word of Life Gopher Club is an outstanding opportunity to introduce 4 and 5-year-old children to the Word of God. The Gopher Club meets each Wednesday night from 7 pm to 8:15 pm from September through May.
The program uses skits, crafts, games, snacks, and awards to capture the children's attention and to reinforce lessons that
start with:
Daily Quiet Time
Daily Picture Prayer Book
Faithfulness to Church
Christian Service Projects
The Word of Life Olympian Club spans First through Sixth Grade. The Olympian Club meets each Wednesday night from
7 pm to 8:15 pm from September through May.
In the Word of Life Olympian Club, we seek to establish the following godly ideals:
Lead the child to Christ as Savior
Teach him or her to know Christ as Lord
Develop habits of living based on God's Word
Train him or her in Christian character-building and
Christ-honoring service
It is the goal of Super Church to root kids
solidly in godly principles through:
Great Music
Puppets
Scripture Memory
"Kids Gap" -  Teaching Kids to Be Kingdom Intercessors
"It's Grow Time" - a three-year walk through the Bible
Super Church lays a biblical foundation of salvation and preparation for life to help our kids learn to serve God with their whole heart. We also encourage them to have their own personal relationship with Jesus Christ through the Olympian's Daily Quiet Time Adventure.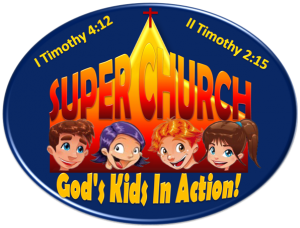 Kids Aloud is for children in First through Sixth Grades. Kids learn fun songs, skits, and dramas that are used in the Super Church Worship Service. The children of Kids Aloud also work hard each year to present a Christmas musical and drama. Click on the Member Resources tab and go to the church bulletin
for meeting dates.
The Wonderfully Made Class is for children, teens, and adults
with special needs and meets every other Sunday. The class meets for Sunday School at 9:30 am, and a class is offered at 10:30 am during the Morning Service. There are interactive lessons, music, and sensory play with both a specially trained teacher and a nurse. This class allow caregivers the opportunity to attend Sunday School and the Morning Worship Service.
Click on the Member Resources tab and go to the
church bulletin for meeting dates.
The Strong Kids™ Sunday School curriculum provides each age group with a two-year, age-appropriate plan to prepare kids to successfully take the next step in their spiritual growth.
Each Strong Kids age group has a special emphasis that contributes to the overall purpose of spiritually strengthening kids. This allows us to cover many of the most crucial lessons taught in the Bible.
Strong Kids for pre-primary, primary, middle, and junior age groups all track along a similar chronological path through the Bible. This provides continuity as the students move from one age group to the next, and gives them four opportunities to work through the Bible over an eight-year span.
All of the Kids Sunday School classes meet in the basement on Sunday mornings at 9:30 am. If you're new to Fair Haven, please ask one of our friendly door greeters where the classrooms are located.